CORALIFE TURBO TWIST 12X UV STERILIZER (36 WATT)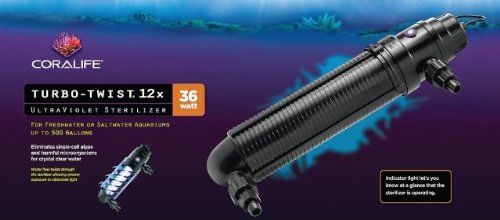 CORALIFE TURBO TWIST 12X UV STERILIZER (36 WATT)
Eliminates single-cell algae and harmful microorganisms for crystal clear water.

Internal twist design guides water flow more evenly through the sterilizer for greater exposure to ultraviolet light.

Double wall light chamber provides additional protective barrier from ultraviolet light and extends the useful life of the sterilizer.

Indicator lights lets you know that the sterilizer is operating.

Suitable for freshwater or saltwater aquariums up to 500 gallons.